Interested in Sponsoring or Signing up for USSF Entry Level Referee Course
The following are general notes regarding any individual, group, league, etc… interested in sponsoring or signing up for a USSF Entry Level Referee Course.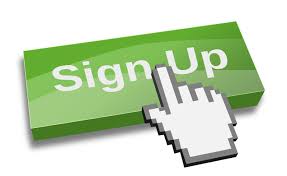 General information for NEW individuals who want to become licensed referees.
Log on to CNRA.net Click on Referees tab and follow the instructions.
Signup and register for a course of choice online
Minimum age 13 years old
$75 registration fee paid online
No classroom instruction. All instruction is done online.
Successfully complete all instruction and testing AT LEAST 24 hours prior to the scheduled field session
Attend the REQUIRED 3-hour field training session
Receive badge at the conclusion of the field session.
Congratulations and now officially eligible to referee.
General information for the individual or group HOSTING a Grassroot course.
Obtain the $300 course fee to be sent to CNRA
Select the starting date of the course AND the date, location and times of the REQUIRED 3-hour Field Session. See IMPORTANT NOTE BELOW.
NOTE: courses that end prior to June 29 are registered for the current year.
Registration expires on December 31 of that year.
Courses that end after July 1 will be registered for the current year AND  the following year.
As needed locate a licensed USSF instructor willing to teach the field session.
Log on to CNRA.net and click HOST an Entry Level Course for instructions.
The course will not be posted online until the course fee is received by CNRA
Students can sign up at anytime but MUST complete ALL requirements at least 24 hours prior to the field session.
The field session instructor will receive a list of eligible participants and only those on the list can participate in the field session. There are no make ups.
IMPORTANT NOTE:  When applicants are 18 years or older they will need to complete a background check which may take some time (anywhere from 1-2 days to 1-2 weeks).  If the background check is not completed BEFORE the field session date the individual will be dropped from the course.
For any questions:
p.ferre@att.net or (559) 280-3654