Well, all I can say is "Thank You!!" Because of the patience and shear drive of our soccer community, we were able to implement several new policies and procedures that were a big step in the growth of District-7…
At this time, I would like to remind everyone to continue getting their scores posted ASAP so that we can calculate and announce bracket winners.
The beginning of each season has its challenges and in the past we have always worked together to meet them.  So, I am totally optimistic that we can and will make things work even better in the 2017/18 season.
At this time I strongly encourage everyone to continue staying in-touch with their League which is receiving 'new' information on changes for the upcoming season. Changes in: Registration procedures; Team formations, etc…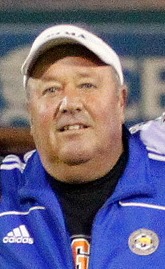 I am very excited for the upcoming Fall-season as we have changes coming our way which are specifically designed to create the most pleasant atmosphere for our Membership.
Thanks again and Buckle Up it's going to be another great ride!!
At Your Service…. Diego B. Haro..Playing League Chairman