When interviewed by DIANE SCAVUZZO, Editor in Chief of GoalNation.com, CLAUDIO REYNA stated the following, " It's important to learn how to win, but it's more important to learn how to play!"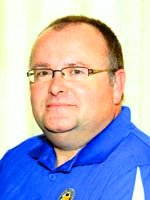 Based on the need to LEARN the Coaching Staff has developed and the District 7 Board has approved two (2) coaching courses to be taught based on the PDI mandates:
The District 7 "F" course is focused on the 4 vs. 4 and 7 vs. 7 games.
The District 7 "E" course on the 9 v 9 or 11 v 11 game formats.
I encourage ALL coaches and league administrators to attend the courses when are in your League.  Let us give the GAME back to the PLAYERS and make soccer FUN.
Click here to read what else Claudio Reyna had to say about learning how to play.