As I reflect on the new season and many changes that are fully mandated or recommended, I think what does this mean:
New age matrix means that players will have different experiences with new opponents and team mates.
Under 9 and 10 games will have the "buildout line" giving teams and players chance to "attack from the back"
12 years old players and below cannot head the ball…..coaches taking State (CA) mandate training.
Small sided games 4 v 4, 7 v7 and 9 v 9.
New registration software, new playing program scheduling system.
What word sums this up………Opportunity……… yes opportunity;
Meet new teams and players,  learn new concepts, understand health concerns and issues for betterment of the players, more touches on the ball, more coaches needed.  Never forget to appreciate the many League officials that take this opportunity to make this all possible.
Thank you all for embracing the new mandates, concepts and software we all do this for our players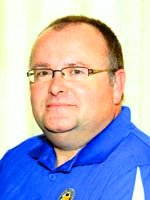 John M Hodgson
CYSA/Cal North D7 Commissioner