Just look at these words from a California soccer super star…. as we move to small sided games on smaller fields…. the players will naturally get more touches.
Landon Donovan:  "In my opinion, the job of a youth coach is two-fold; develop the children into good human beings and good soccer players.
It's an overly simplistic view, but I feel that it embodies what the priorities of a youth coach should be.  If those are the intentions, improving and winning will happen naturally." The theory is more touches and more play time will let the game develop the players, District 7 with the adoption of the US Soccer guidelines will be leading the development.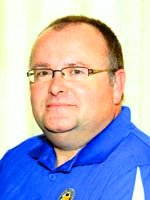 John Hodgson, D-7 Commissioner