In all aspects of soccer there is nothing like a team running up the score to create conversations. Some cry "Mercy Rule" ….. After 7 or 8 goals difference the game is over ….. Who loses in this scenario? ….. The players of course. If the game is terminated early did all the players get to play ? No of course they did not!. It is the responsibility of every coach to make sure all the players on their team get to play. Therefore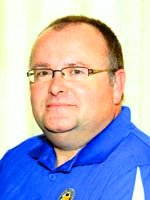 instead of running up the score be creative so that all your players and all the opposing team players get chance to play. If you need ideas on how to manage these situations please read to understand and then apply Coach Len Mark's suggestions in the following article entitled, "A Primer on How Not to Run up the Score".
Or, start a conversation with our D-7 Recreation Administrator, Koach Karl who can be reached at: koachkarl@fundamentalsoccer.com Soccer is a FUN sport when you are PLAYING, notice the 2 key words FUN and PLAYING..
John M Hodgson CYSA D7 Commissioner