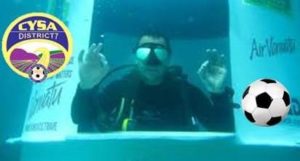 This has been a most trying year for all of us.  We hope this finds all of our D7 family safe and well.   Our wish is to soon have our kids enjoying their game of soccer in a safe and healthy environment .    KIDS FIRST.
Even our office has not escaped the year…we had water damage to the restroom and kitchen caused by a massive water leak in the vacant space next door. Currently repairs are under way and should be done soon.
I am here during regular working hours if you need anything at all please either call 227-2972  or email     cysad7office@gmail.com
We are excited to announce our first  SOCCER CHATBOREE to be held on Tuesday Oct 20     7:07PM……………..More details to follow.