At the last District 7 meeting some new initiatives were introduced to help our leagues.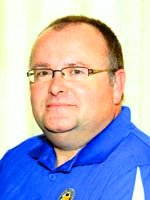 1. I have added Mike Hodges as D7 Coaching Administrator, he will represent D7 at the Cal North Coaching meetings. Plus we have decided to offer to coaches who hold the on line US Soccer "F" certificate chance to complete their field sessions for free. Please watch for more information in the coming weeks from Mike.
2.
D7 offered to leagues interested in hosting the US Soccer level
9 Referee License
, a
rebate of the $200.00 hosting fee
, Pat Ferre will be leading this charge to certify more referees for our recreational programs.  Great news we have 6 leagues who have scheduled or will be scheduling clinics.
3. Lastly I met with Karl D7 Recreation Administrator, going forward with helping leagues in the expansion of 4 v 4 in the U6 and U 8 age groups. How will we do this ??  Karl will develop a program to show how to coach and manage effective 4 vs. 4 practice sessions where you can train new coaches and well a players.
I think in the next few months you will all see that District 7 is on the front line of fun soccer for all.