While child abuse is a subject that is uncomfortable to think about, the unfortunate truth is it's a reality. Those of us involved with youth sports know that the pitch, the diamond, the court, the fields aren't immune to these tragic circumstances. Recent national and local news have demonstrated this sad fact.
Consider this data from Childhelp.org, Abuse occurs in all sports.
Studies indicate 40% to 50% of athletes have experienced anything from mild harassment to severe abuse.
Research suggests that sexual abuse in sports impacts between 2% to 8% of all athletes.
90% of child sexual abuse victims know the perpetrator in some way.
Child abuse occurs at every socio-economic level, across ethnic and cultural lines, within all religions and at all levels of education.
There are four primary categories of abuse; neglect, physical, sexual, and emotional.
So, how do we assure our kids are safe?
Know who is involved in the team with our kids – coaches, assistants, other parents
Our young athletes should always be in groups – for everyone's protection kids from abuse and adults from misconceived actions or false accusations.
Teach our kids that no-one has the right to hurt them or trick them – no-one. Because of this, they have the right and power to say "NO!" to anyone, team-mates or adults.
If anything makes them feel uncomfortable or frightened they can run and tell another trusted adult, and keep telling until someone listens.
Never leave the school, playground, sports field with anyone they don't know.
Create a special password with your child so in the event of an emergency; they will know when a message is truly coming from you.
Be mindful of signs and symptoms that might be indicators of possible abuse in sports include (but are not limited to): missing practices, illness, loss of interest, withdrawal and a child performing significantly below his/her abilities.
Know the national child abuse hot-line 1-800-4-A-CHILD – for advice and information.
Know other resources childhelp.org, Fresno Council on Child Abuse Prevention fccap.org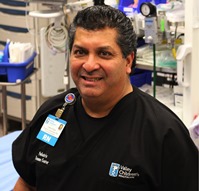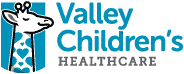 We're all responsible for the safety of our young athletes. Let's be like days of old when we knew our neighbors and felt a comradely in watching over each other and our kids. Play Hard, Play Safe.
Carlos Flores, RN FCN