Youth sports are well known to help build the self in body, mind, and spirit. Yet, however strong youth sports is in bolstering the spirit, it cannot, nor should not, replace the family's time to attend to their faith traditions.
I was reflecting on this during a recent Sunday drive to Mass, noticing how many soccer tournaments were scheduled early on Sunday morning. Which intrude upon families who may otherwise be in their church of choice at that time. I hoped for, and prayed for, their opportunity to find time to attend their own church service.
This time of year offers the opportunity to reflect on, and to, build upon our inner well-being. A well-being definitely not found in black Friday discounts. Our soul, our spirit, can certainly be rejuvenated through ancient and contemporary practices of religious ritual, divine worship, and service to others. Even those who choose secular life styles, the calming of the inner self after service to others is a valuable attribute to attain.
This "Holiday Season" (derived from Holy Day) is manifested in many religions, the Jewish celebrate Chanukah or Hanukkah, the Festival of Lights. Islam celebrates Milad un Nabi, the prophets birthday, and of course Catholic's and Christian's celebrate the Birth of Christ. While sport does indeed provide for a rejuvenation of spirit, the spirit is in need of much more.
So let's all remember to find time to devote to one's own faith expression, be it in synagogue, mosque, church, or cathedral. It is essential in making oneself whole, Body, Mind, AND Spirit.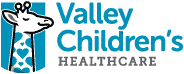 Carlos Flores
RN FCN