The heat is definitely on! With competition leagues in full swing, both the temperature and the tempo of the matches is muy caliente! As a result, many teams are gathering to cool off in
celebration of their wins or to cool down from their losses. Either way, we'll probably be making our way to someone's pool or to the lake or river, to jump in and get relief from the sizzle.
Unfortunately, as a community, we've recently been reminded of the associated dangers of not being prepared or lapses in supervision resulting in tragedy. Let's all do our best to avoid this. We can remember the ABC's of Water Safety.
A = Adult/Active Supervision. This means always having eye's on our swimmers and within reach. So no drifting off to the TV to see if Miroslov Klose scored another one or venturing off with the latest Danielle Steele paperback allowed.
B =  Barriers, which means safety devices. Fences, alarms, gate locks are all great ideas for delaying smaller wanderers (toddler age) from getting to the water without our knowledge. But they will only delay, not necessarily prevent, younger strikers from making a fast break to their goal of getting to the pool.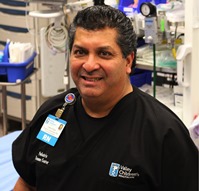 C = Classes, first, swimming classes. All children need to know how to swim. There are now several no-cost or low-cost classes available in the community. So do take advantage of these opportunities  on…)
Please Watch & Share the Valley Children's Video on Water Safety!
Above all, play hard/play safe (and play cooooooool).
Click Here for more information, personal stories and important safety videos.