Toxic stress is a relatively new term for an age old problem. Much is being studied, written, and taught about it. In the same vein, much is being made fun of about it, which is most unfortunate. What does this topic have to do with our futbol/soccer kids? Much actually, so please bear with me.
Toxic stress can affect all kids from intrauterine through adolescence. The connection to our young athletes is multidimensional, but prevention of Adverse Childhood Experiences (ACE) is foremost and essential. Spending time with our kids is an over-simplified statement, but remember that "quality time" comes within the context of "quantity time." it simply can't be scheduled.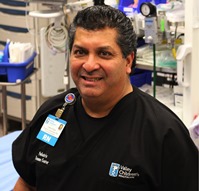 Be present and accompany your kids through life, those long hours on the sidelines does have a tremendous return on investment. Kids don't always want to talk things out, but just being in their presence lets them see our love and caring for them. Learn how they prefer to communicate, my own sons and I found our greatest conversations on the basketball court or on the pitch just shooting shots.
Click here to read more about ACE, the Big One and how soccer is a great venue to help your futbol/soccer kid cope.
Play Hard Play Fair,
Carlos
For even more information on ACE's and how to address them, visit the American Academy of Pediatrics / The Resilience Project website: https://www.aap.org/en-us/advocacy-and-policy/aap-health-initiatives/resilience/Pages/Resilience-Project.aspx