Today's message is a rather somber one. But it's also, and primarily, a message of hope. Depression and suicide in our youth is a very real and significant issue that due to societal stigmatization is often not addressed. However, we know that the most effective means of prevention is to openly discuss it.
In the U.S. suicide is the 2nd leading cause of death for our youth aged 10-24. In fact, in the 10-14 year old age group, suicide has now surpassed motor vehicle crashes as a cause of death. That's not a typo, ages 10-14. For youths in grades 9-12, we know that 16% have considered suicide, 13% have created a plan to carry it out, and 8% have attempted. Fresno County has seen a significant increase in youth suicide since 2008, this follows a national trend. Causal factors are many and sometimes complex
Much like a mosaic, there are many pieces that lead a young person to  despair which may bring them to contemplation of suicide
We offer hope by simply caring for each other and by not looking the other way.
For more information on programs which can assist contact me at (559) 353 5989 or cflores@valleychildrens.org and I'd be happy to provide you with details. You may also contact Kelly Orender, Fresno Survivors of Suicide Loss at (559) 322-5877 or Christine Roup, National Alliance on Mental Illness (NAMI) (559) 224-2469.
Click here for an excellent video produced by Mayo Clinic which provides a great deal of insight:
To hear me speak on "HOPE"  click here.
To read the rest of my article:  www.fundamentalsoccer.com
Play Hard & Play Fair
Carlos Flores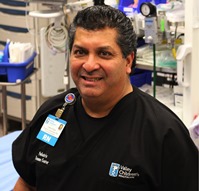 ,  RN FCN