Thanks to our membership for clearing the hurdles put in front of us! We have this upcoming season 146 teams from Chowchilla to Porterville!!
I need to let all of you know that once the schedule is published you will have 24 hours to review and if you find a conflict such as a quince or a band festival or a wedding you will be able to request a change…
The only way we will accept a request is by you utilizing the request form on the website.  All requests must be sent to the following email address District7pp@gmail.com.  We will address these requests in the manner and order that they are received.
I'm so excited for our kids this year. Thanks to all who are participating. So let's go out there and play the world's game like the rest of the world, As Just A Game!! And put this one thought in front of everything else, we put the "Fun" in "FUNDAMENTALS". Thanks all!!
Click here for Event Registration
At your service,
Diego B. Haro,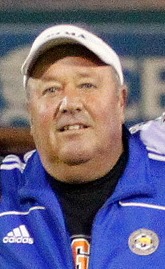 Playing League Chairman
Cell# 1-559-301-5395