News & Events Around District VII
Press Release for 2016-2017 State ODP Try-Outs
State ODP will take on another change for the 2016-2017 Season. While the process for State ODP try-outs will stay the same as previous years, the State Try-Out calendar will make a move up into August. After much discussion and debate we feel this move will lessen the conflict for the club teams, minimize issues with CIF and give more time for the pools to train for one of the most important ODP events, US Youth Soccer Region IV ODP Championships. The State ODP Try-Out schedule will be as follows:
October 9, 2016
Sunday, October 9: Girls
Final Try-Out, Pool named by 10/12
October 16, 2016
Sunday, October 16: Boys
Final Try-Out, Pool named by 10/19
Registration information for State ODP Try-outs will be posted on the Cal North website by MAY 18th, 2016. Players born in the years of 2005, 2004, 2003, 2002, 2001 and 2000 will be eligible.
The Olympic Development Program is a national process for identifying and developing the best youth soccer players. The process promotes players to the U.S. National Teams, which represent the United States in international competition, such as the Youth World Cup and the Olympics. The main ODP objective is to identify, evaluate and train highly talented male and female youth soccer players. As part of this national effort, Cal North ODP is dedicated to developing the highest level of youth soccer. This objective must be achieved in an atmosphere of integrity, fairness and impartiality. The player's physical and cognitive skills and attitude must be the only criteria for the program. The procedure to achieve this objective must be approved by the Cal North Board of Directors and must not conflict with any US Youth Soccer or United States Soccer Federation (USSF) policies.
 About the California Youth Soccer Association– Cal North – "Kids First" is the largest state organization within the US Youth Soccer Association. Cal North registers more than 165,000 players annually, ages 4 to 19, and over 35,000 administrators, coaches and volunteers in 142 member leagues of registration. Cal North is dedicated to assisting parents in developing youth as individuals and not just soccer players in a fun, safe and healthy environment for players at every level of the game. For more information, visit www.calnorth.org. Media Request: When referring to the California Youth Soccer Association, the largest youth sports organization in the United States, please refer to the association only as Cal North, and never as CY or Cal Youth Soccer. We appreciate your cooperation.
Press Release: Cal North Announces Heading Protocol
Pleasanton Ca. (February 24, 2016) – Chairman Pete Zopfi and Executive Director Matthew Madeira announce that Cal North, in accordance with U.S. Soccer guidelines and intent, is implementing the following rules for heading:
No heading for players 12 years old and younger in games.
Abide by U.S. Soccer recommendations for heading in practice (heading training for players age 11 to 13 years of age should be limited to a maximum of 30 minutes per week with no more than 15 to 20 headers per player per week).
When a player deliberately heads the ball in a game, an indirect free kick should be awarded to the opposing team from the spot of the offense. However, if a player deliberately heads a ball within their goal area, the indirect free kick by the attacking team should be taken on the goal area line parallel to the goal line at the point nearest to where the infringement occurred.
"A large part of our passion for the game is doing all we can to promote the safety and health of our valued players", said Madeira. Zopfi comments "Cal North has been, and will continue to be, a leader in concussion awareness within youth soccer."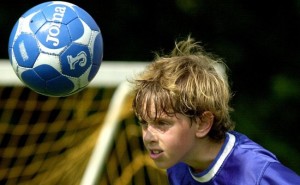 Cal North will continue to monitor decisions made by U.S. Soccer with regards to concussion protocol and heading.
Danay Ferguson named D7 Volunteer of the Year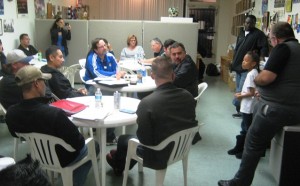 District VII Office
Call Us
559.227.CYSA (2972)
Office Hours
8:30am – 12:30pm
Monday, Wednesday, Thursday and Friday
Email Us